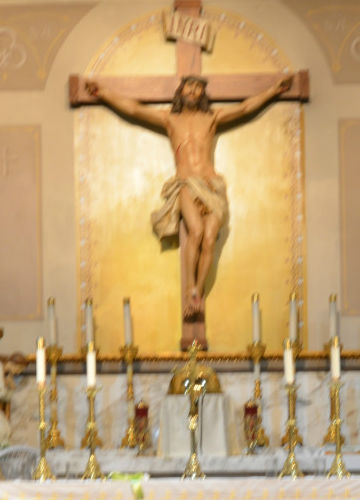 Mass and Confession Times

Masses:
Weekend:
Saturday: 4:00PM
Sunday: 8:00AM, 9:30AM, 11:00AM, 1:00PM (Spanish), 5:00PM (Latin)
Watch live broadcast of the 11:00AM Mass every Sunday by

clicking here

.

Weekdays:
Monday: 7:00AM and 8:30AM
Tuesday: 7:00AM and 8:30AM
Wednesday: 8:30AM and 5:30PM
Thursday: 7:00AM, 8:30PM and 6:00PM Spanish
Friday: 7:00AM and 8:30AM (all school Mass during the academic year)
Saturday: 8:30AM

Reconciliation:
Saturday: 9-9:30AM and 3-3:30PM English
Sunday: 12:30-1pm Spanish

Eucharistic Adoration:
Held in the Adoration Chapel beginning at 9:15AM every Tuesday, Wednesday and Thursday with Benediction of the Blessed Sacrament at 8:00PM.

First Saturday:
Litany of Our Lady of Mt. Carmel following the 8:30AM Mass.